Welcome to Pro Arc Mobile Welding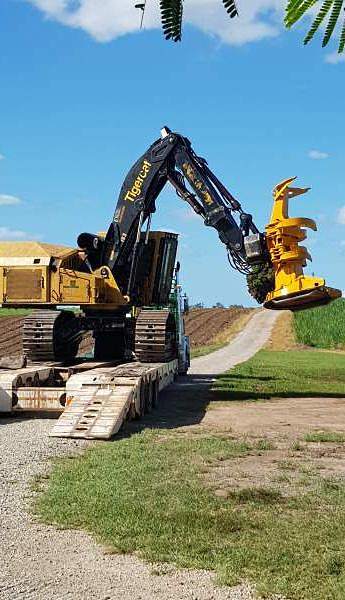 We are mobile welding service servicing a range of areas in the Wide Bay, from Bundaberg to Gympie, Hervey Bay to Gayndah and beyond. We have a highly qualified team who are ready to tackle your job!
We specialise in a number of services:
Breakdowns, repairs, and rebuilds;
Fabrications of all types;
Modifications to plant and equipment;
Machine shutdowns.
and more!
Our expert team has you covered!
Our team of specialists have a depth of knowledge and experience which make them the perfect choice for tough jobs.
All of our boilermakers are trade qualified and hold many years of experience in the trade from diverse backgrounds. They hold Working at Heights and Confined Spaces tickets along with first aid, high risk work licenses, white cards and more.
Who are we?
We are Andrew and Candice Cronau and we are the people behind Grazing Pines and Pro-Arc Mobile Welding.
We started, and continue to run these two businesses because we know that would can provide genuine value for money and a better customer experience for you and all our customers.
We both come from farming families so we understand the challenges that you face every day and we experience those same challenges too.
We're here to help!
We know that it's a battle to keep costs down to achieve at least some return for the effort that you put into your business every day. Helping you keep those costs down is just one of the ways that we can serve you and help you grow your business.
Another way that we can serve you and help you grow your business is by being reliable. We understand that getting things done on time is incredibly important to any small business so when we say that we will be somewhere to do a job, we're there with the right equipment to get the job started and completed on time.
We're like that because those are the values that we have both grown up with. We don't know any other way of doing business.
So, if you need our services call Andrew and we'll deliver service the old-fashioned way because, when we do that, both our businesses can grow and prosper.
Andrew and Candice